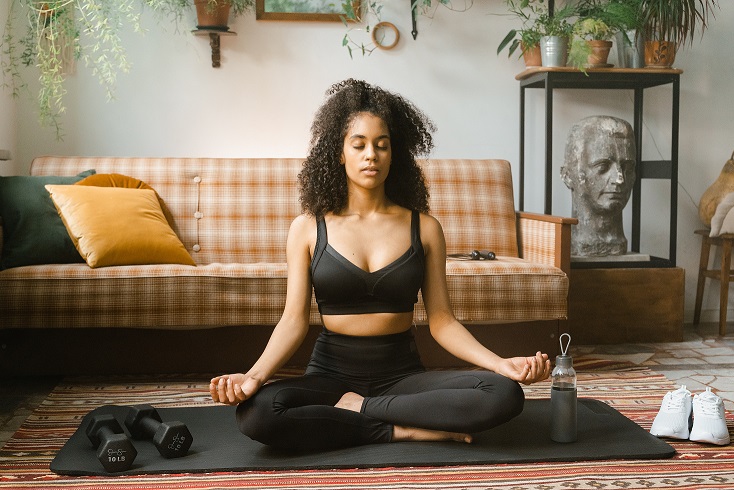 Introduction: Understanding the Essence of Meditation!
In today's fast-paced and hectic world, finding inner peace and balance has become more important than ever. This is where the essence of meditation comes into play. Meditation, often associated with mindfulness, spirituality, and self-care, offers a powerful tool for healing and rejuvenation.
At its core, meditation is a practice that allows individuals to connect with their inner selves and tap into a state of deep relaxation and awareness. It transcends the boundaries of religion or belief systems, making it accessible to people from all walks of life.
By engaging in meditation, individuals can cultivate a sense of love and compassion towards themselves and others. It serves as a pathway to self-love, motivation, and personal growth. Through regular practice, one can experience a profound spiritual awakening that goes beyond the physical realm.
Meditation also brings about numerous benefits for mental health and overall well-being. It helps reduce stress levels, promote emotional stability, enhance focus and concentration, boost creativity, and improve sleep quality. Moreover, it provides an avenue for individuals to connect with nature's beauty and find inspiration in the simplest things.
As you embark on your journey towards incorporating meditation into your life, you will discover its transformative power in fostering wellness – physically, mentally, and emotionally. Embracing this ancient art allows you to tap into positive energy flows within yourself while cultivating consciousness towards the world around you.
Viral & Trending Blogs on the Internet !!!
Find Your Soulmate with the Assistance of Chantel Cooke

Many things from her dreams become reality in the everyday world. Through her honesty and authentic approach, she now helps people thrive in their lives. We bring you an exclusive interview with Chantel Cooke from Dream Infinity Brand 88, a Psychic Medium who is thriving herself in the fields of Tarot, Astrology, Numerology, and Dream Interpretation. We discuss TarotScope, the Oracle cards she designs, how she helps people find their soulmates and more. Only on MysticMag!
Can you tell me a bit about the beginnings of your spiritual journey and how you became interested in the field of Astrology and Numerology? Full Interview here!
Come join our beautiful community & Check out Our Goodies below!!!
I design & sell Unique Tarot Cards HERE
Come join our beautiful community & meet some like minded individuals, as-well as get some advice from people who might be going through the same situations as you.
So get that kettle boiling & join in on the conversation. Hope to meet you soon.
"Helping others is my life passion"
To get a Free Astrology Report – Click Here – It can help you a Lot!!
Looking for answers to life's big questions? A free tarot card reading might be just what you need. Get insights and guidance on love, career, and more with a virtual tarot reading. Check out the youtube playlist and let the wisdom of the tarot help you find the path forward. Click here to see the video right now!